Clockwork Communications prides itself on providing clients with quality publications, marketing materials, and other communication tools that are prepared on-time and on-budget. Rest easy, let us make you look good, and leave yourself more time for the other needs of your association or business. We are proud to be Canadian owned and operated and to provide excellent, personal, service to all our clients.
Below is a sampling of satisfied clients and an outline of the work produced for them (click on the publication name to view samples). If you have any questions, or wish to learn how we can help you, just contact us for more information or a no-obligation proposal and quote.
---
Canadian Journal of Medical Specialties
Canadian Journal of Medical Specialties is a quarterly peer-reviewed journal designed to allow medical specialty associations access to their own official journal without the barriers that often exist for both associations and authors.
Through the shared use of a single management team and editorial support tools, as well as a collaboration on content, this journal is accessible and affordable. Annual fees to participate are at a fixed price, based on the size of the association, and there are no fees to publish. The journal is members-only for 6 months and then becomes open access. Canadian Journal of Medical Specialties is in the initial planning stages with the goal of a 2024 launch.
Canadian Journal of Pathology
Canadian Journal of Pathology is a quarterly, peer-reviewed, journal comprising clinical and scientific articles related to pathology and laboratory medicine. Clockwork Communications has been the publisher of record since 2016 when we relaunched the journal with a new look and streamlined processes that reduced client workload and increased client control and protection. The journal look was updated again in 2023. Clockwork is responsible for all aspects of journal production, support materials, and strategic planning. We also publish an annual supplement of conference abstracts for the association.
Journal of Nursing Specialties
Journal of Nursing Specialties is a new, collaborative, quarterly peer-reviewed journal. It was created to help nursing specialty organizations provide their members with an official journal an increased opportunities to publish about their specialty — all without the cost and workload barriers that often exist.
Participation in the journal is available for a flat rate annual fee (based on association membership numbers) and benefits include access to the journal, writing support, advertising space, and the option to participate in a supplementary issue of conference abstracts. Journal of Nursing Specialties is owned by Clockwork Communications and is currently in the planning stages for a 2024 launch.
NSWOC Advance
NSWOC Advance is the official publication of Nurses Specialized in Wound, Ostomy and Continence Canada (NSWOCC). It is distributed three times per year to an audience of nurses who care for patients experiencing a challenge in wound, ostomy, or continence. Clockwork has been the publisher of record since 2011 and in 2019 we worked with NSWOCC to relaunch the publication with its new name (former name was The Link), look, and editorial direction. In 2020 peer-reviewed clinical articles were introduced. Clockwork is responsible for copy editing, translation, layout, production, and distribution and advises the association, as needed, on strategic planning.
Canadian Association of Physical Medicine & Rehabilitation
Clockwork was retained to publish CAPM&R Scientific Meeting abstracts for multiple years. All submissions were formatted for consistency, in both style and content, and then published and distributed electronically via the CAPM&R website.
Clockwork also created and managed the system used for the submission of abstracts, in 4 categories and 4 sub-categories, for the 2023 CAPM&R Scientific Meeting. Support included customizing the submission process to meet all client needs, creation of communication templates to streamline committee member correspondence, and support for all committee members during the peer-review and selection process.
Canadian Spinal Cord Injury Rehabilitation Association
Clockwork created and managed the system used by CSCIRA for submissions to its 2023 Scientific Meeting. This process included customizing the submission process for the meeting categories and sub-categories as well as specific instructions for authors, creation of communication templates to streamline committee correspondence, support during the peer-review and selection process, and formatting of all accepted submissions for use by the CSCIRA publishing partner.
ORNAC Journal
ORNAC Journal was a quarterly, peer-reviewed, bilingual publication written by Registered Nurses for Registered Nurses and covering operating room management, new and traditional surgical procedures, and national and provincial news relevant to the perioperative nursing specialty. It was established, under the former name of Canadian Operating Room Nursing Journal, in 1983 and Clockwork Communications began publishing the journal, on behalf of ORNAC, in 2002. In 2012 the publication was relaunched as ORNAC Journal under Clockwork's direction and in 2015 it was expanded to become a bilingual publication. Clockwork remained the journal publisher, with Deborah McNamara as its Editor, until the end of 2022 at which time the association paused publication of the journal to evaluate its needs for the future.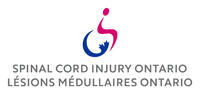 Spinal Cord Injury Ontario
Clockwork was retained to provide editing services for an online course on joints and mobility for people with spinal cord injuries (SCI). The text was edited for style and flow for both verbal and written presentation to individuals with a wide range of mobility levels and a diverse levels of understanding about how joints and mobility are impacted, and can be protected, while aging with an SCI.
Football Nova Scotia
Clockwork Communications has been the agency of record for the project management and production of Football Nova Scotia provincial team and event programs since 2010. In addition to creating sales material for, and managing the full production process of, the two annual programs for all divisions of Provincial tackle teams Clockwork has also produced programs for special events hosted in Nova Scotia. These include the 2010 and 2017 Football Canada Cups, 2017 Challenge East/Atlantic Bowl, and the 2016 and 2018 Flag Football National Championships. In 2019 we began production of an annual program for the U-16 and U-18 Provincial Flag Football teams.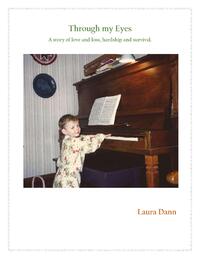 Laura Dann (author)
Clockwork Communications was hired in 2021 by author Laura Dann to edit her autobiography. Through my Eyes was her first book and is focused on the life-altering medical error that left her only child severely disabled. It takes readers through the trauma of lives that were changed overnight, a years-long battle with the medical establishment, how Dann found the voice she needed to advocate for her son and stand up to the system and, eventually, to search for her own happiness. We worked with Ms. Dann to help fine-tune her incredible story until it was reader-friendly and ready for pitching to book publishers.
Canadian Asset Buyers & Fine Jewellers
For over 30 years Canadian Asset Buyers & Fine Jewellers, under the direction of Gemologist and Master Valuer Michael Stern, has been offering individuals the highest payout on their unused jewellery and other assets.
Since 2013 Clockwork Communications has been responsible for the creation of newspaper advertisements as well as relaunching, and maintaining, CanadianAssetBuyers.ca in order to build on the company's existing success.
Canadian Journal of Reflexology
Canadian Journal of Reflexology was a peer-reviewed Journal, owned by Reflexology Association of Canada, with content written by reflexology therapists and other alternative health practitioners. Topics were related to the practice, clinical study, philosophy, and business of reflexology. Clockwork Communications was directly involved in the creation of the journal, and the formation of its guidelines and mandate, in 2007 (prior to that date Clockwork was publishing a newsletter for the association). Clockwork was the publisher of record until the association chose to cease publication in 2014. During the those years Clockwork was responsible for all aspects of advertising sales, editing, layout, proof-reading, and liaison with the association's peer-review committee.
D&S Renovations
D&S Renovations was founded on 60 years experience and a desire to provide renovations that place as much emphasis on quality of customer service as on quality of work. Clockwork was hired in 2018 to create the structure and marketing-focused copy for the launch of a D&S Renovations website at dsrenovations.ca.